The Survey of Global Business Experience GBE 
The GBEsm is an assessment instrument that measures the following three critical areas of global leader success.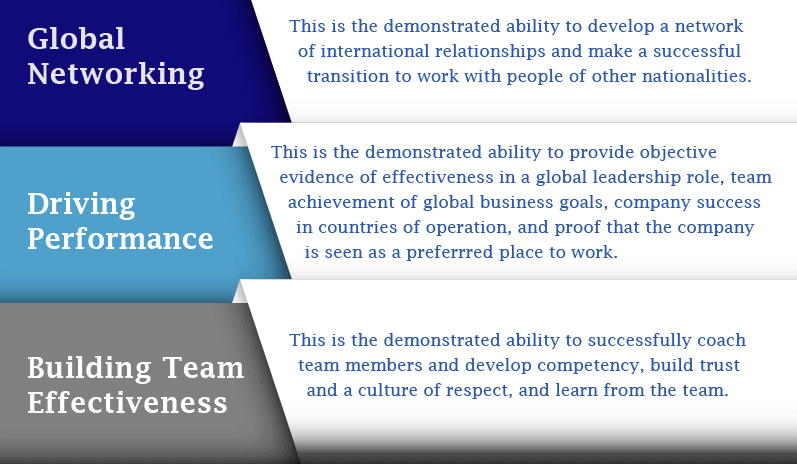 Benchmark measures used by incumbent global leaders
Targets set for emerging global leaders
Empirical field research
The GBE employs a unique 20-point scale that measures the three success areas with very high reliability.  It was used as the outcome criteria which were predicted over time by the Global Leader TAP in a major study of over 1800 leaders of 13 nationalities.